INDEPENDENT LIVING FLOOR PLANS AND PRICING*
Pricing Overview
Experience the elegance and flexibility that an independent luxury senior rental community provides. Fees vary depending on the residence you choose and the number of occupants. Your regular fees include a community fee and monthly fee. Additional fees may be required to access higher levels of health care or premium services and amenities.
Community Fee
Community fees are required to join the community, one fee per residence. This is a one-time, non-refundable fee that is used to reserve your place within the senior rental community and covers the access to all of the community's amenities and affords for the upkeep and updates of those amenities.
Monthly Fee
Monthly fees are based on the size of your residence, as well as number of occupants. This fee covers most of your services and amenities, including one meal a day at our dining venues, all maintenance, housekeeping, concierge services, activities, events, and much more.
WHAT'S INCLUDED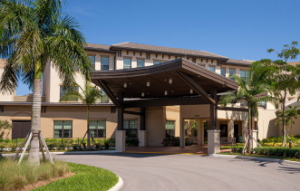 Services
All services are designed with your comfort in mind. Abbey Delray is a gated community with weekly housekeeping and flat linen service, on-call maintenance services, scheduled transportation, salon and barber shop services, a range of on-site health services and 24-hour security. See the full range of services.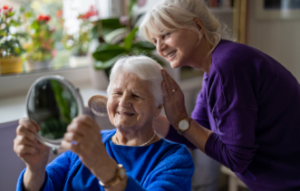 Amenities
Explore spacious common areas, tend to your own garden plot, or make a regular date at the salon or spa (additional fees may apply for premium services). Scheduled transportation is available for local trips, and there's even a heated indoor pool and hot tub to enjoy at day's end. See the full list of amenities available to you.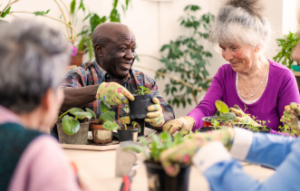 Activities
Enjoy a musical performance in the Performing Arts Center, challenge friends to a game of billiards, or take a painting class from a guest artist in the art studio. Your social calendar will be full each week, with a rotating list of classes, excursions, events, and activities to choose from. Find out more about community life.
Dining
Nothing brings us together quite like the experience of enjoying a meal together. Indulge in upscale culinary delights or casual comfort food. Your monthly fee is inclusive of one meal on-site per day from the venue of your choice. Discover more about dining options.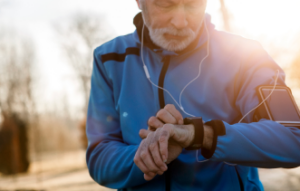 Wellness
Stay fit with our state-of-the-art fitness center which includes an on-site fitness director dedicated to your wellness goals. Work with health experts to create a personalized wellness plan that's uniquely tailored to your goals. Find out more about wellness programming.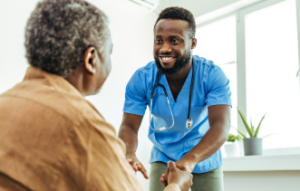 Continuum of Care
If you ever need a little extra help, you don't need to travel far. Additional levels of care are available on-site such as assisted living, skilled nursing, memory care, and rehabilitation for an additional fee.
INDEPENDENT LIVING
FLOOR PLANS AND PRICING OPTIONS
Floor plans are subject to availability. The best way to ensure that you get access to the floor plan you desire is to plan ahead! Contact us today to reserve your place on our list.
FAQs
A community fee is a one-time, non-refundable fee that is used to reserve your place within the community and cover the costs of preparing your residence before you move in.
The independent living monthly service fees vary based on the size of your residence and the number of occupants. This comprehensive fee covers a variety of services and amenities, including your meal plan, maintenance, housekeeping, utilities, scheduled transportation, concierge services, fitness center, activities and events, and much more.
Abbey Delray's personalized concierge services allow you to free up your time and get the support you need each day to live life to its fullest. Choose from several custom packages, or opt for a la carte services that could include home nursing care, light housekeeping, medication management and much more. Services can be reserved in increments as little as 15 minutes a day and up to 24 hours a day, seven days a week, depending on your needs and preferences. Note that the costs for these services are not included in your monthly fees.
*Note that contract types, entrance fees, community fees, community services and amenities are subject to change.